Grubhub offers the capability to take a pause while toggled available, pausing you from receiving any orders during that time.
The pause from receiving offers lasts for 10 minutes. However, if you want to resume getting offers sooner, you may do so by ending the break early.
You're eligible to take a pause if you….
Have been toggled online for at least 2 hours

Are not on an active task

Do not have an upcoming task
Drivers in markets with a minimum hourly pay will still be eligible for the pay if they take a break.*
To view your pause eligibility status, visit the Status screen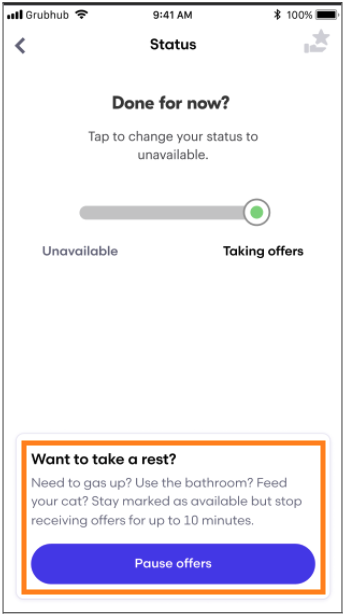 *This excludes drivers in California. Please see How does Prop 22 affect how I'm paid? for more details.