Email: If you used the same email on your Grubhub for Drivers account as you did for your diner profile, You can update your email on our diner website.
Phone Number: You can update your phone number in the Grubhub for Drivers app under Profile
Address: You can update your address in the Grubhub for Drivers app under Profile
Bank Information / Direct Deposit:
You can update your bank account information and direct deposit details in the Grubhub for Drivers app under
Profile
Please Note:
This feature may not be available in all markets. If you are unable to update in the app, you can also update your
direct deposit
information by emailing
DriverPayment@grubhub.com
You will need to provide one of the following in your email:
A voided check (Must have your name pre-printed on the check).

A typed direct deposit form from your bank (cannot be handwritten).

A letter of account holding from your bank. (cannot be handwritten). Must be on bank letterhead, and include the account holder name, account number, and routing number. Be stamped by the branch you visited, and include the contact name and number of the associate that assisted you.

A screenshot of your online banking information including the routing, account number and account holder names. Transaction history can be blurred from this screenshot.
Note to Prepaid Card Users: We cannot accept Prepaid debit cards that are not ACH compatible. If you elect to use a prepaid debit card, you must provide the voided check or direct deposit form associated with your prepaid card. Please email this information to DriverPayment@grubhub.com.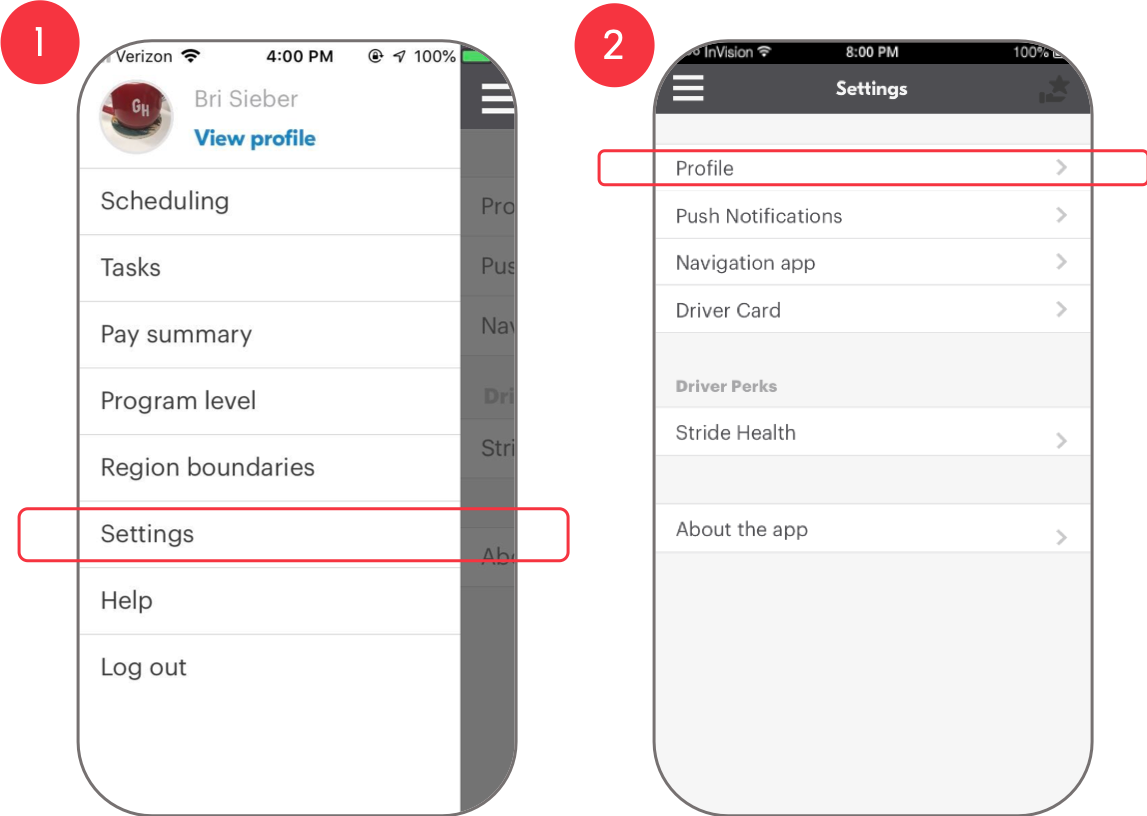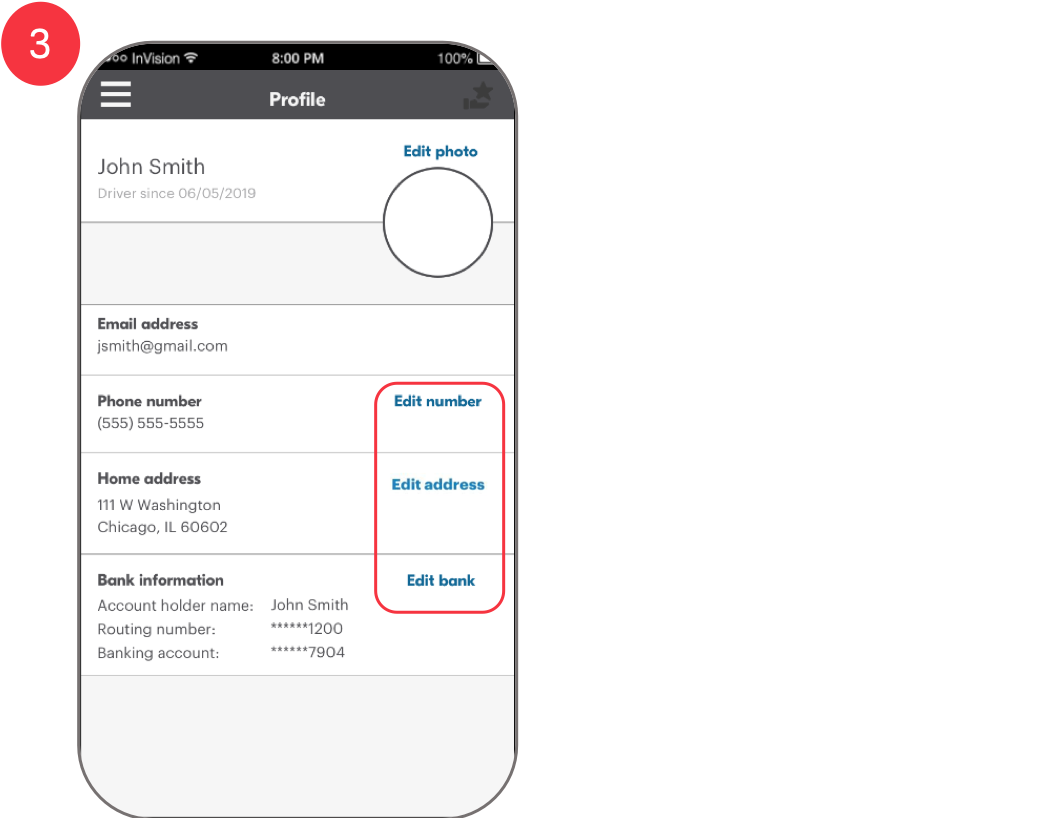 In order to update your banking information you will be asked to re-enter your password. To save the changes, click confirm. To back out without saving the changes, use the return arrow in the left hand corner of the screen.