You can also text the diner directly through the Grubhub for Drivers app!
Grubhub uses a two-way masking system so neither you nor the diner will have access to each other's personal phone numbers through calls or texts.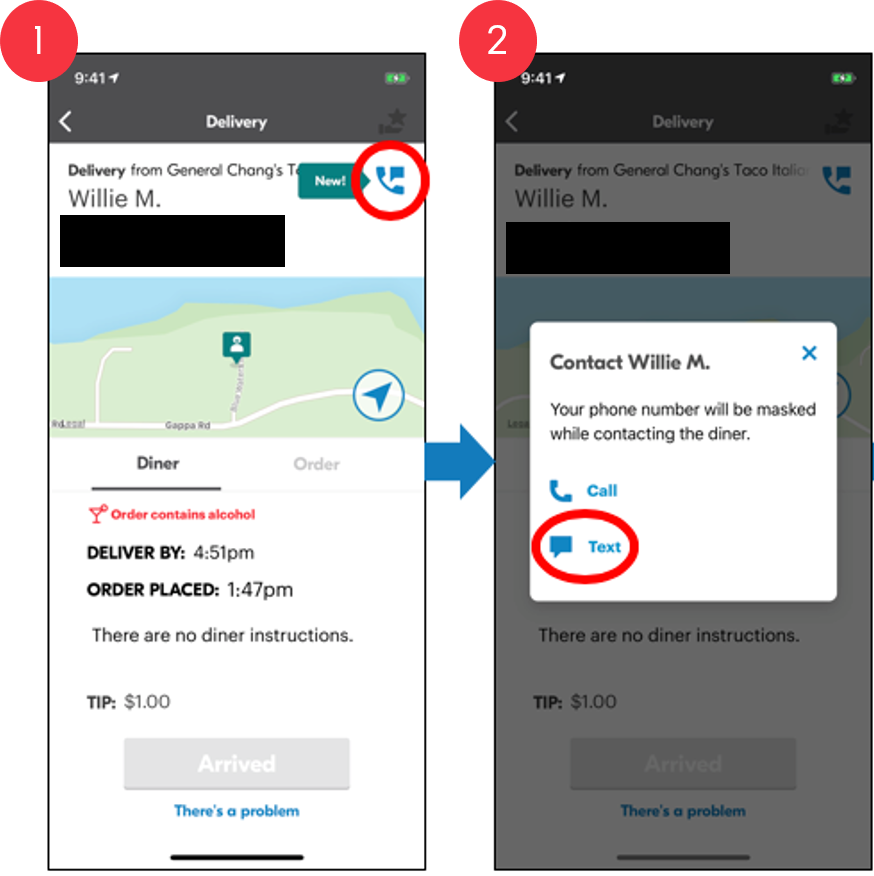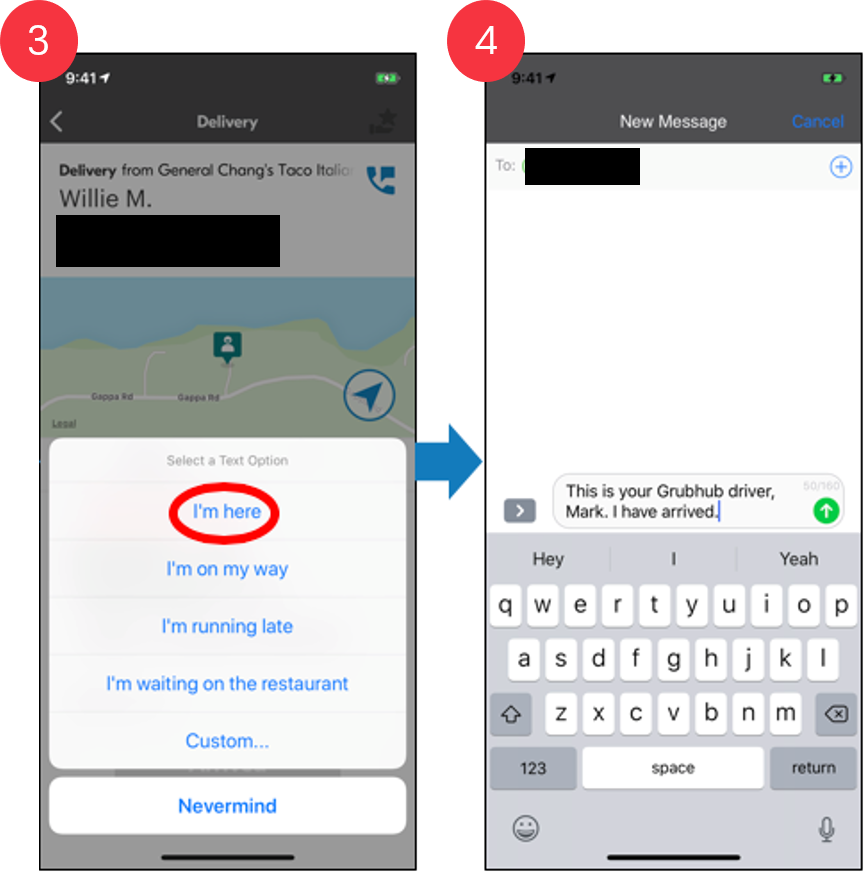 If you are at the delivery location and still can't get ahold of the diner, tap There's a problem, on the order screen and then Diner is not home.
Please note: Diners can also contact you directly if they have a question or special instructions.