You can continue to receive offers and make deliveries immediately after acknowledging each of your violations—without having to contact Grubhub for support.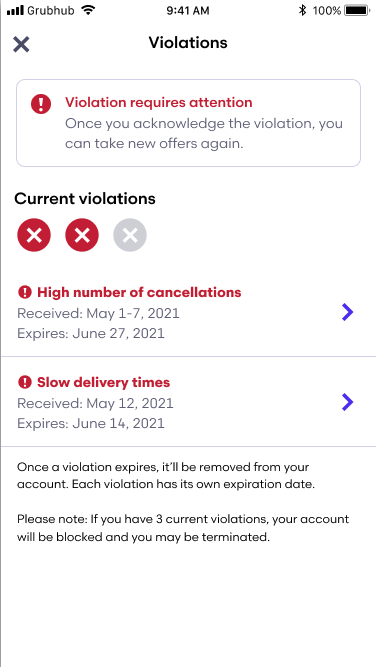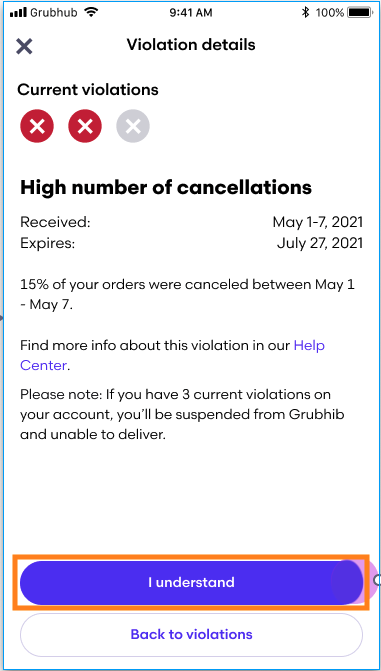 However, if a 3rd violation occurs before the first 2 have expired, your account will be blocked and you won't be able to log on to the app.
To view the violations on your account at any time, navigate to the Account tab in your app and scroll down to the Account Violations section.