If a violation has occurred, you'll receive an in-app notification and email. Each notification contains details about the violation, including why and when it was received, helping you to stay up-to-date on Grubhub's policies and avoid future violations.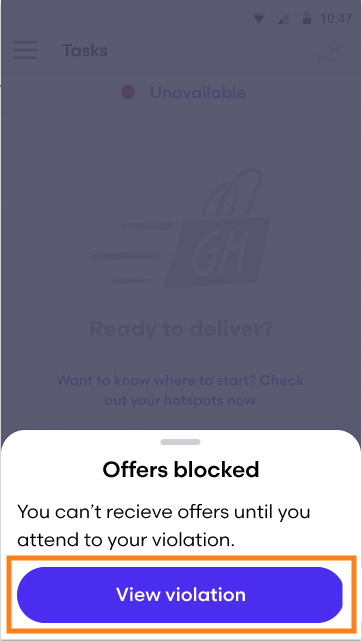 In order to continue receiving offers, you'll need to acknowledge the violation through the Grubhub for Drivers app.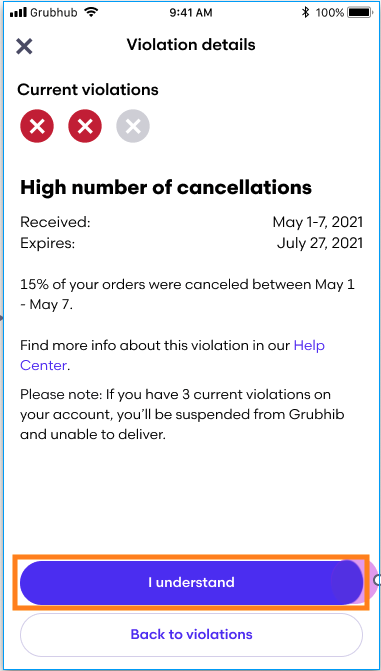 A violation expires after 90 days. Once it expires, the violation will be forgiven and removed from your account. If there is evidence supporting that this violation is inaccurate please save it for later in case it is needed.