Use Your Judgement
If you have any doubts about the ID, the customer, or encounter a situation in which it does not seem reasonable to deliver alcohol (e.g. there is a party with minors present), do not complete delivery and follow the below instructions for requirements not met.
Leave all non-alcoholic order items with the customer

Tap 'There's a problem' at the bottom of the driver app and follow the order flow to return the alcohol to the merchant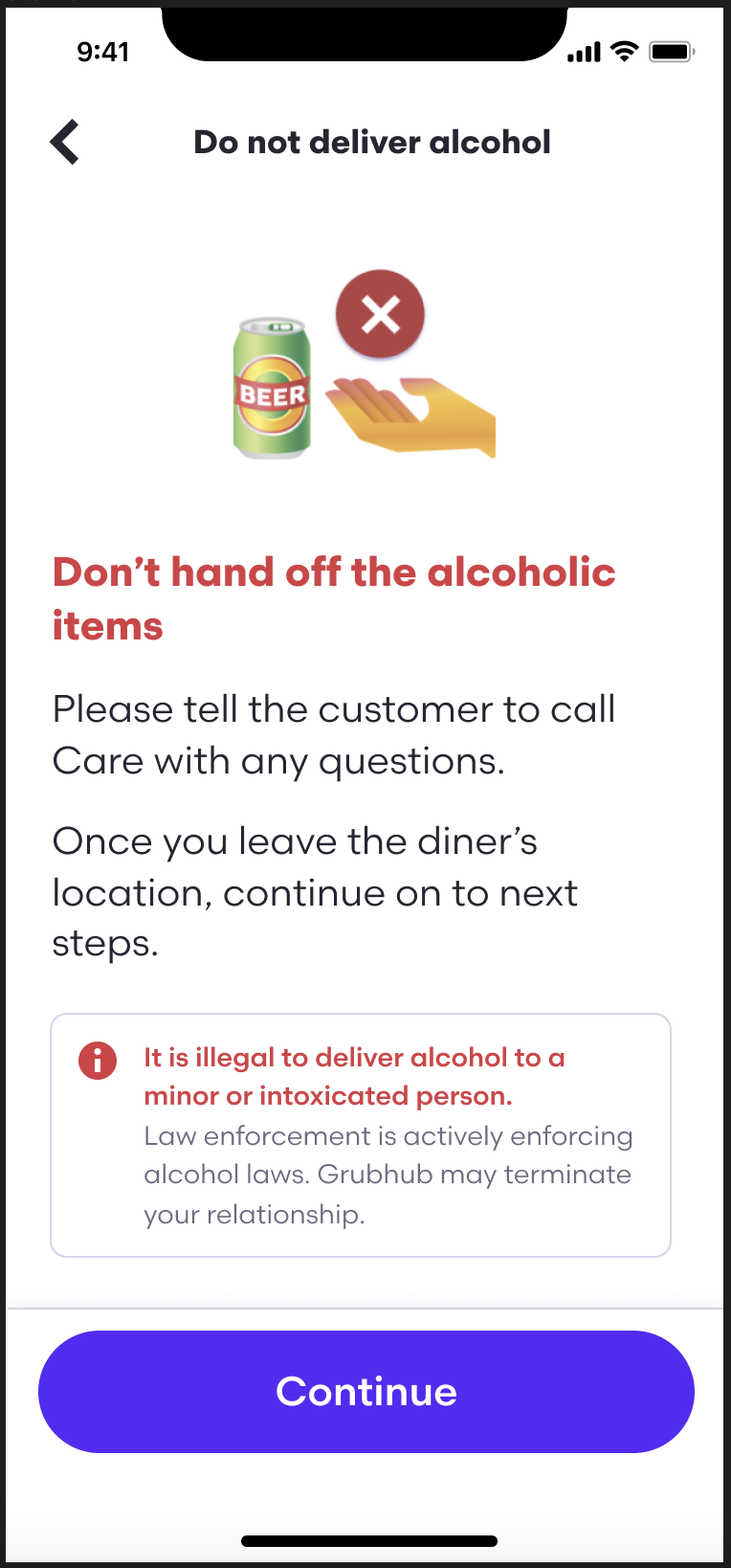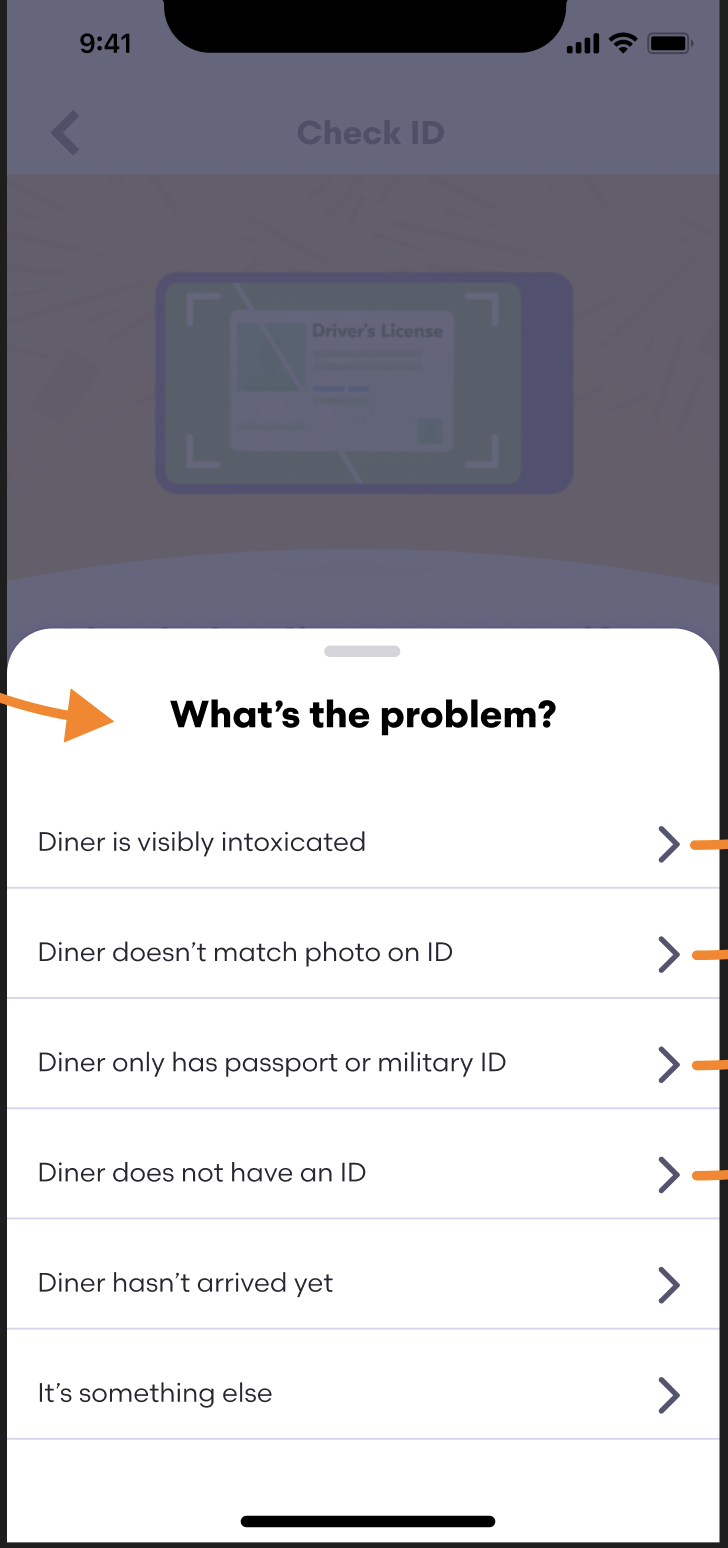 It is a serious crime to deliver alcohol to minors. Law enforcement frequently monitors alcohol deliveries to catch unlawful behavior. Delivering alcohol to a minor will be considered a material breach of your Delivery Partner Agreement.
It is crucial to keep yourself and customers safe, so please be aware and comply with the law for all matters regarding alcohol delivery.