While these instructions are always important, now more than ever they'll help you create a more safe and seamless delivery while lowering your number of cancelled orders.
Many restaurants have closed their dining rooms and are now pickup and delivery only. In order to protect their employees and their delivery partners (you!), they have begun implementing unique instructions that differ from location to location.
The only way for you to know what the restaurant expects from you during a delivery is to read the pickup instructions.
Dropping food off at a diner's location has also changed. Due to social distancing, Grubhub diners are defaulted into the contact-free delivery option. Even if they don't select this option directly, many of them are leaving clear instructions in the delivery notes.
Read and comply with the instructions in both the pickup and delivery instructions unless your safety is at risk.
Where in the Grubhub for Drivers app can I find the pickup and delivery instructions?
Pickup instructions can be found on the pickup screen of the order.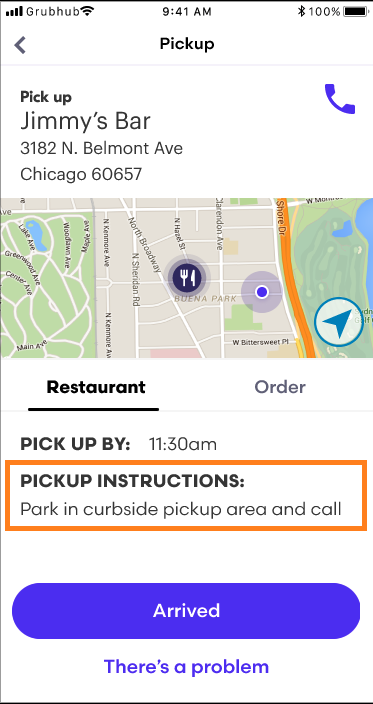 Delivery Instructions can be found on the delivery screen of the order but you'll also see instructions in the top banner on the arrive screen.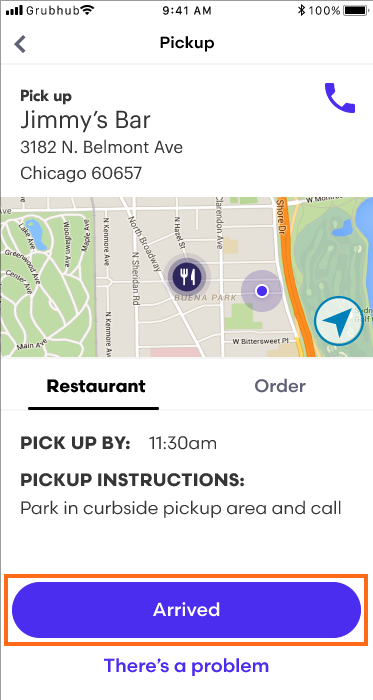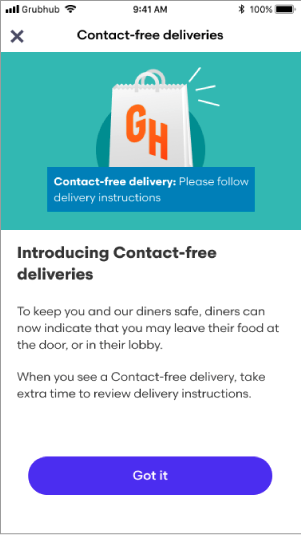 Depending on what the Diner requested you might see one of the following screens:
Please read this screen carefully for every order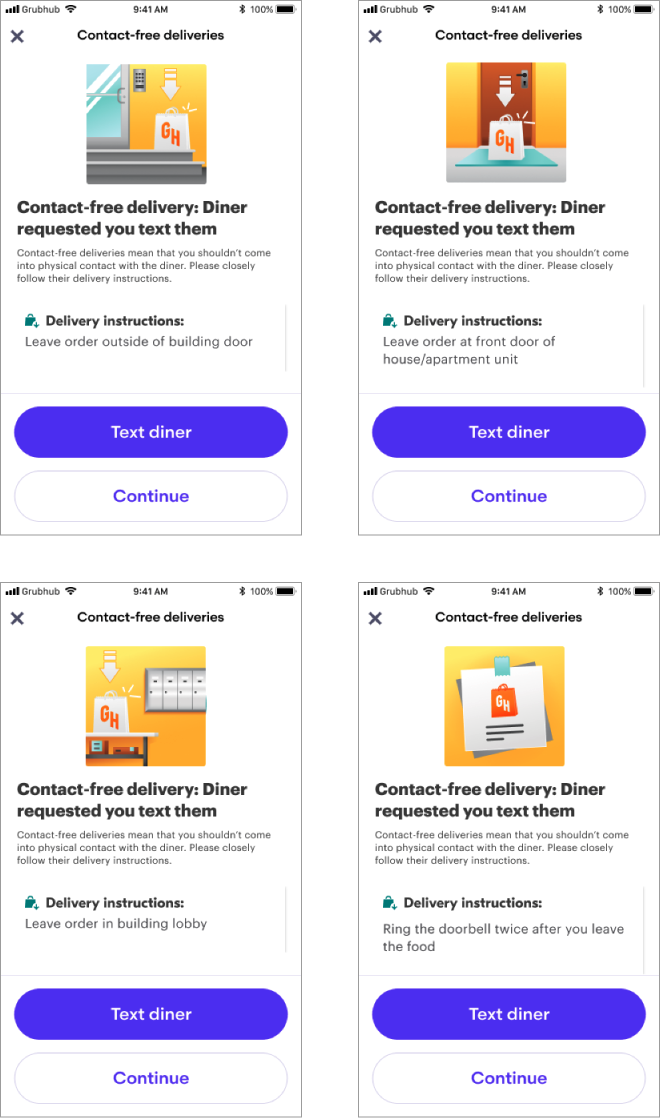 On the final delivery screen you'll see the delivery instructions again.