What is a contact-free delivery? 
Contact-free delivery lets customers request the order be left at their door, in their lobby, or another place at the delivery location when they're not available or simply prefer less direct contact.
How will I know if a diner has requested a contact-free delivery?
Read delivery instructions carefully. A contact free-delivery will include, "Diner requested a contact-free delivery. Please call/text the diner when you arrive and leave the order on their doorstep or in the lobby unless other instructions are given here:".
What do I do if I receive a contact-free order?
If you receive delivery instructions asking for a contact-free delivery follow these simple guidelines:
Once you arrive at the delivery location, call or text the diner to make sure they're available to pick up their order.

After you confirm the customer is available, leave the order where they requested and return to your vehicle.

Contact the diner to let them know their food is where they requested and ready for pick-up.

Mark the order "Delivered" and move on to your next offer.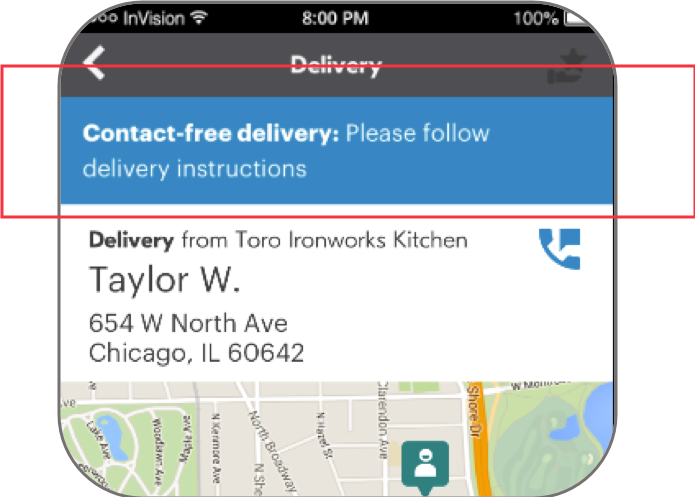 Please read this screen carefully for every order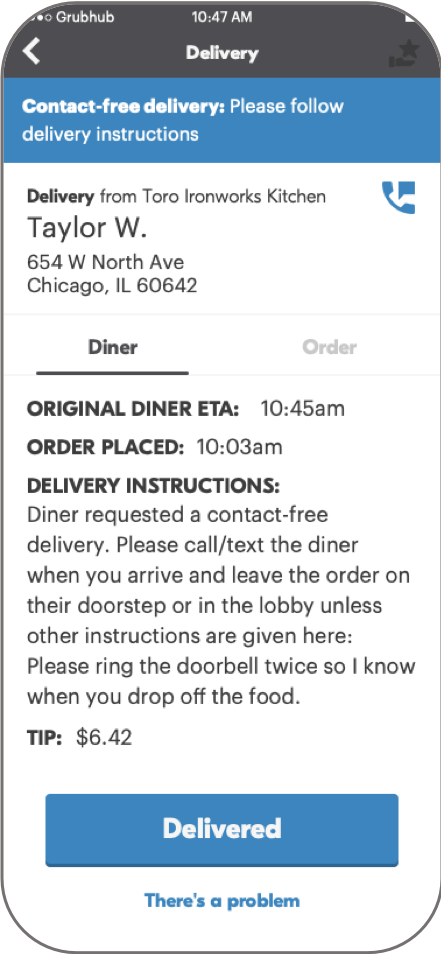 The top of these instructions are the same for each order however the Diner's specific requests will change. These can be found at the end of the message after "...given here:"