What is a contact-free delivery?
Contact-free delivery lets customers request the order be left at their door, in their lobby, or another place at the delivery location. Due to social distancing, Grubhub diners are defaulted into the contact-free delivery option. Even if they don't select this option directly, many of them are leaving clear instructions in the delivery notes.
What can I do if I'm completing a contact-free delivery and the diner is not responding to my calls or texts?
Read the

delivery instructions

carefully for additional information on where the diner would like their food.

If the diner does not respond to your text or call within 30 seconds, you should start the

waiting timer

by using the

There's a Problem

option in the driver application.

Once the waiting timer

is finished, text the diner and leave the food. It's advised that for a better experience, include a picture and description of where you left the food in the text
What do I do if the diner opts out of contact-free delivery?
If a diner opts out of a contact-free delivery and you feel uncomfortable personally, call the diner and let them know you'd prefer a contact-free delivery and identify a mutually agreeable delivery handoff location. Be sure to watch the diner pick up their food.
Follow these simple guidelines for a contact-free delivery:
Once you arrive at t

he delivery location, call or text the diner to make sure they're available to pick up their order.

Leave the order where they requested and return to your vehicle.

Contact the diner to let them know their food is w

here they requested and ready for pick-up.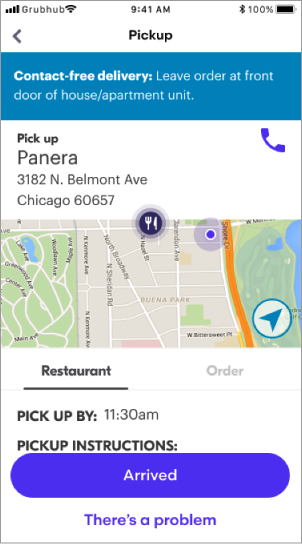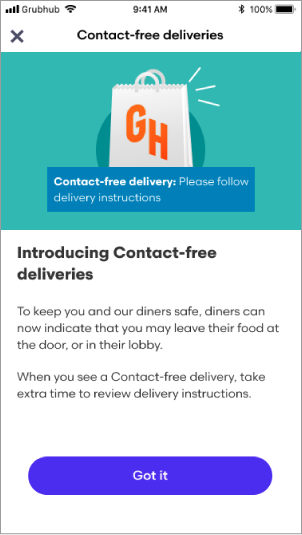 Depending on what the Diner requested you might see one of the following screens:
Please read this screen carefully for every order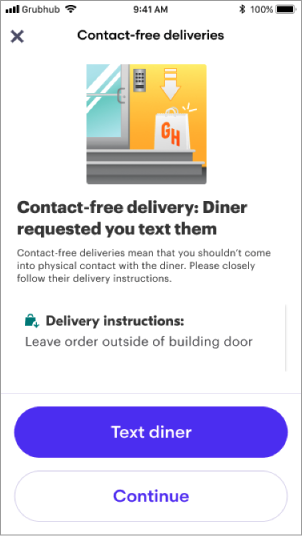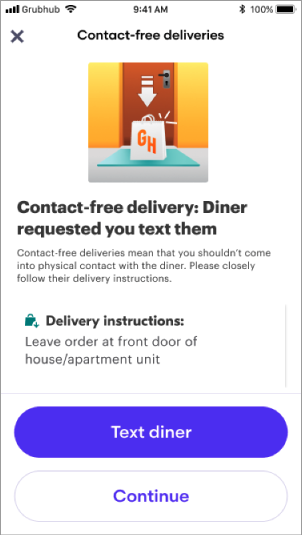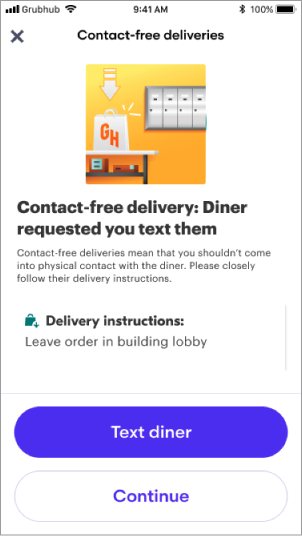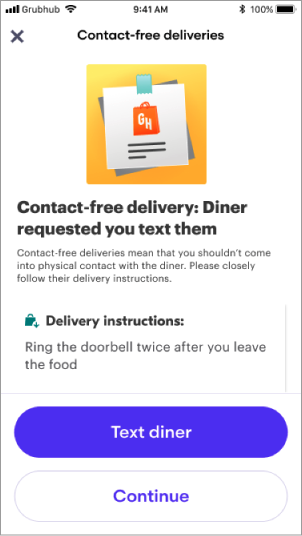 On the final delivery screen you'll see the delivery instructions again.
Mark the order "Delivered" and move on to your next offer.