A Place and Pay order is a little different than completing a general Grubhub Delivery Order primarily because these orders are for non-partnered restaurants.
There are 3 types of Place and Pay orders highlighted below. You can quickly identify any Place and Pay order by the purple banner. The words in the banner will then tell you exactly what type of Place and Pay order it is and whether you need to pay for it using your Grubhub Driver Card or not. The key thing to remember is that since these are non-partnered restaurants, they may not be familiar with Grubhub so picking up orders is easiest and smoothest when you ask for the food using the diner's name.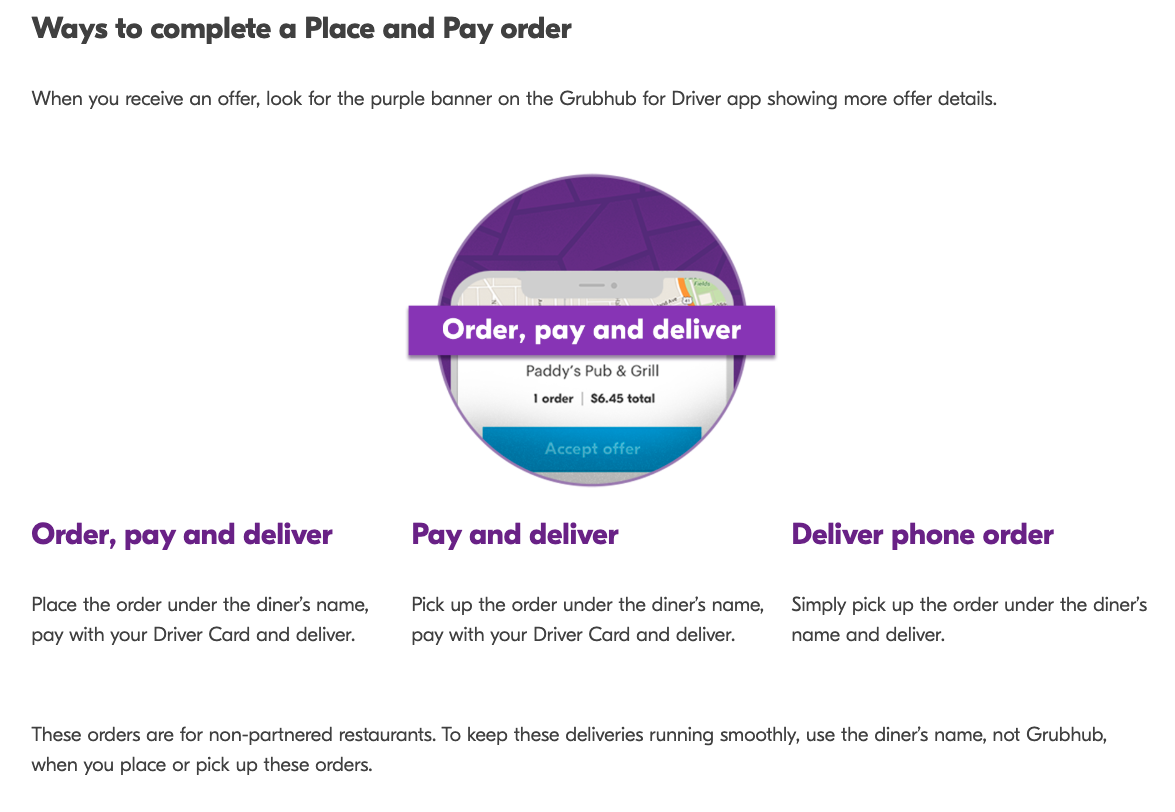 Experienced drivers have shared these tips and tricks for orders that are placed and paid for by Drivers:
Place the order under the diner's name

When picking up food, look for a general pickup area, not a Grubhub pickup spot

If there is no dedicated pickup area, walk up to the counter or hostess stand and ask where to pickup call ahead food

Let the restaurant know that you're picking up a delivery order for [diner's name]
Please know: You should never pay for any order with any form of payment other than the Grubhub Driver Card. Drivers will not be reimbursed by Grubhub for any other form of payment.