If you forgot your card:
Tap There's a problem at the bottom of the screen
Select I don't have my Grubhub card
Follow the onscreen instructions
You should never pay for any order with any form of payment other than the Grubhub Driver Card. Drivers will not be reimbursed by Grubhub for any other form of payment.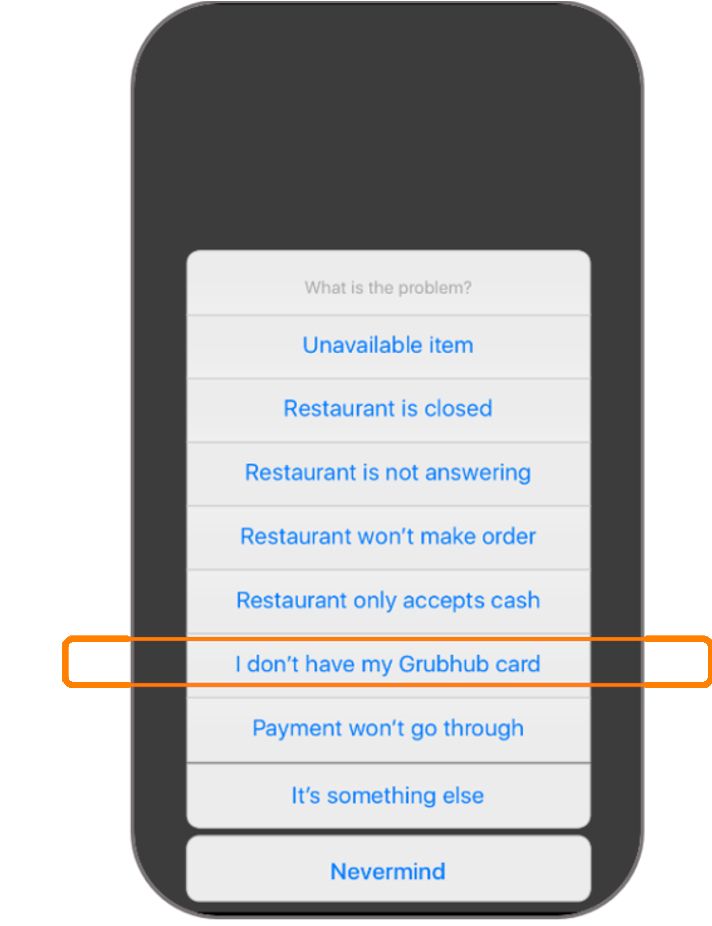 Please remember, all rejected or cancelled orders by the Driver, will impact your acceptance rate. For this reason, when you go to toggle on, you'll get a pop up reminder about bringing your card.