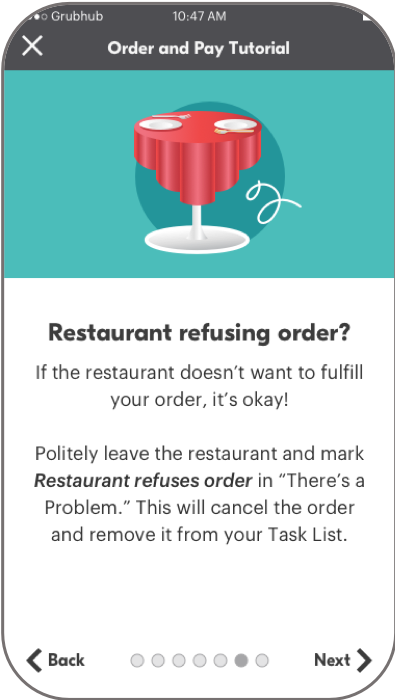 If the restaurant refuses to make an order:
Tap There's a problem at the bottom of the screen
Select Restaurant won't make order
Follow the onscreen instructions
Please Note Place and Pay orders are only available in certain markets. If your market does not have place and pay orders, you do not need the Grubhub Driver Card. To find out if your market is actively supporting Place and Pay orders, please reach out directly to your Driver Specialist.