Instant Cash Out is a feature in the Grubhub for Drivers app that allows you to cash out your available earnings directly into your bank account whenever you want. 
If you have any questions about Instant Cash Out that are not answered below, please email driverpayment@grubhub.com.
Below is a step-by-step tutorial on how to set up verified bank account through the Grubhub for Drivers app. You will need this in order to be eligible for the instant cash out feature. If you run into any issues setting this up, please go to: https://driver-support.grubhub.com/hc/en-us/articles/360034561392-How-do-I-update-my-bank-information-for-direct-deposit- for more information.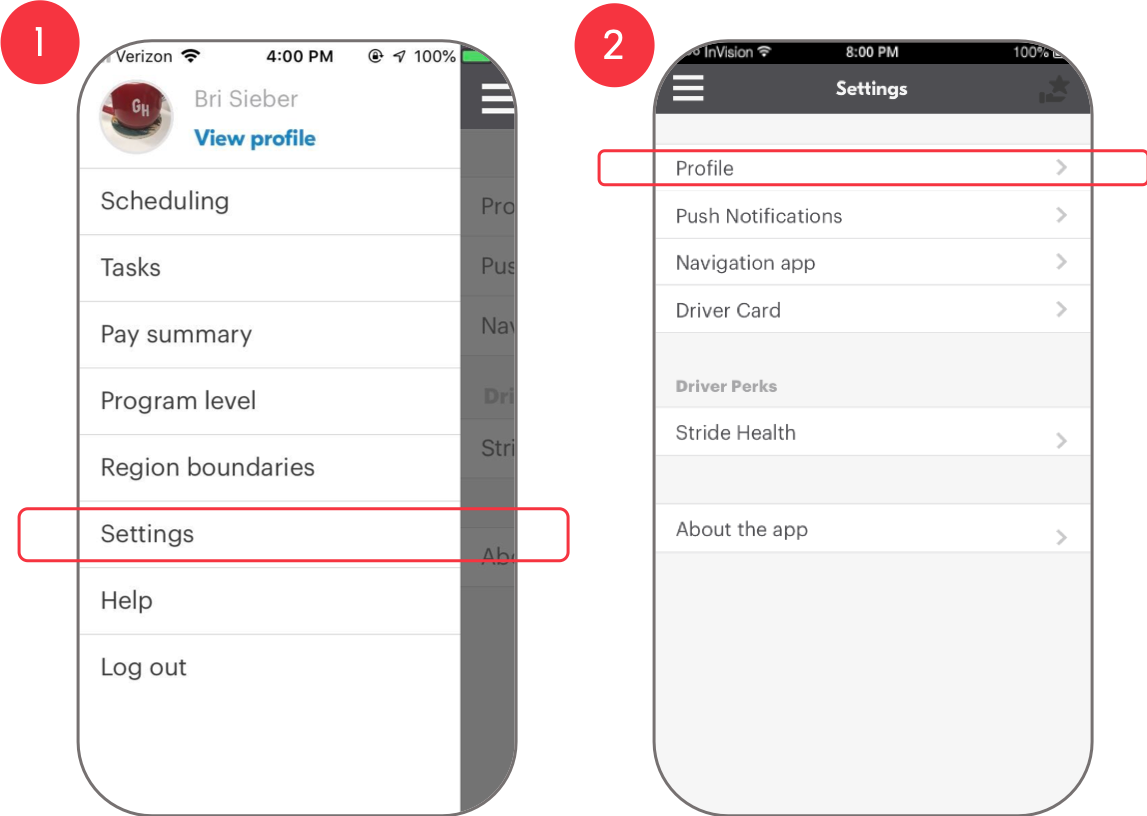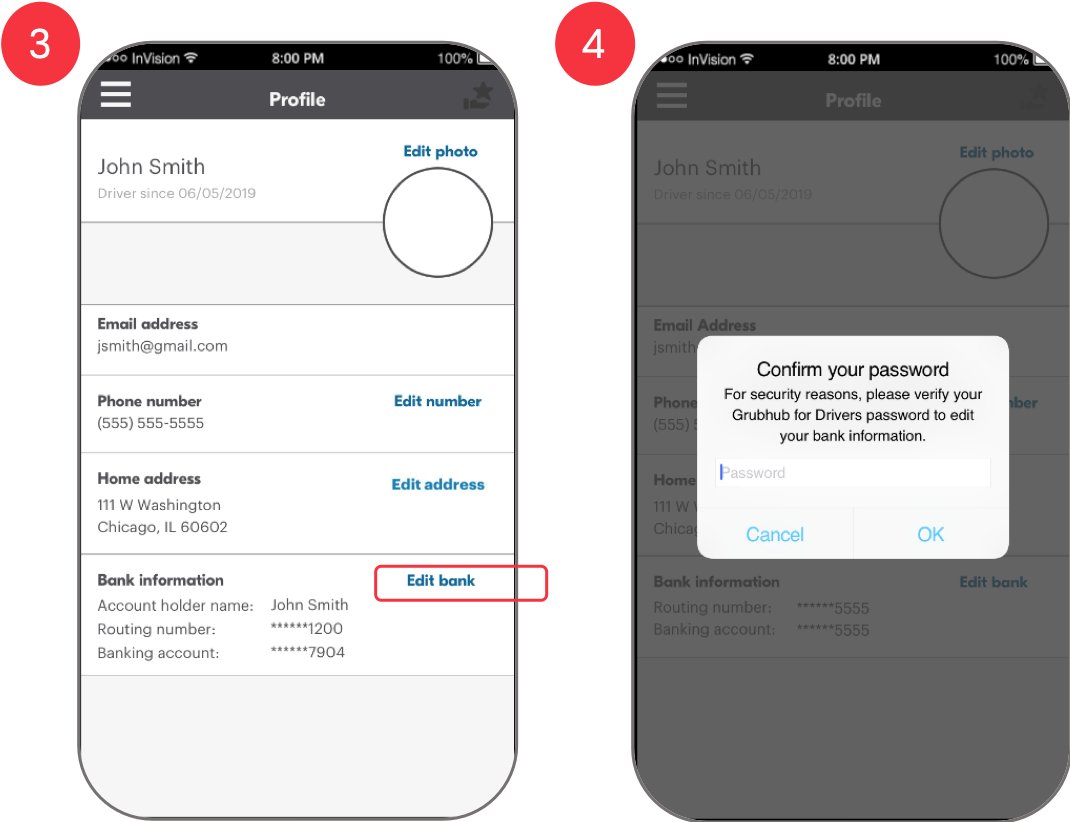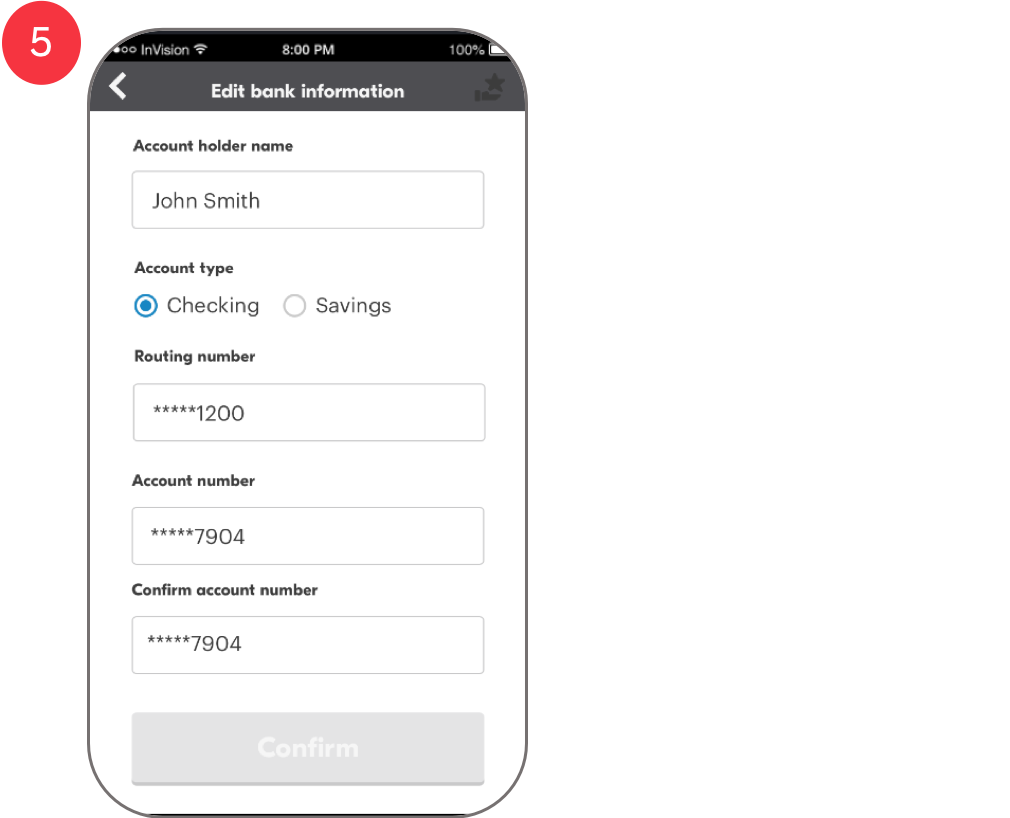 Will this cost me anything? 
Grubhub has a $0.50 fee for each Instant Cash Out transaction, but if you are using a Chase checking account Grubhub's $0.50 fee will be waived.
If I switch my bank account to Chase (or any other bank) will that automatically update?
No. If you change your bank account, address, or phone number, you will need to manually update this yourself through the Grubhub for Drivers App.
Click here

for instructions on how to do this in the app.
How long will it take for funds that I have cashed out to appear in my bank account?
Instant Cash Out transactions generally show up in your account in moments, but can take up to three business days depending on your bank.
When are earnings eligible to be cashed out using the Instant Cash Out feature?
All delivery payments and tips are available 15 minutes after the delivery is completed

Grubhub Contribution (available in select markets) will be available the day after they are earned, generally around 12pm (Local Time)

Adjustment pay may take additional time to be eligible 

If your earnings are currently subject to garnishment

, you will not be eligible for the Instant Cash Out feature until the garnishment is satisfied. In this instance, the feature

will not appear

as an option in your Grubhub for Drivers app.
How many times can I cash out using this feature?
You can cash out using the Instant Cash Out feature as many times as you would like, up to $500 a day. 
Can I cash out a portion of my earnings?
When you use the instant pay transfer feature you must cash out all of your available earnings (up to $500)
What does it mean if the banner said that the cash out failed?
This means that we were unable to fully process your Instant Cash Out transaction due to a loss of internet connection. Please try again once you have reconnected to the network. 
What happens if I don't cash out using Instant Cash Out?
Any funds not cashed out using the Instant Cash Out feature by 11:59pm CST on Mondays will be sent through the usual pay process. 
How do I know if the cash out was successful?
A banner will appear at the top of the screen and you will receive an email confirmation.