You can view the status of your application from your applicant portal.
Each applicant will receive a unique link that allows them to check their application status in real time. This link is included in almost every email sent from Grubhub during the application process. It is also sent via SMS when you first apply.
Please note: if you are on the waitlist, contacting Grubhub will not decrease your wait time.
To access this portal, check for an email from Grubhub for Drivers or a text from Grubhub. Both of these will have an action button that links to your personalized portal.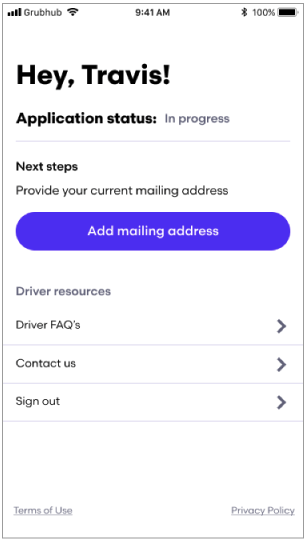 Once in the portal, you'll see a progress wheel with an accompanying list of tasks. The percentage is how far along you are for the entire application and onboarding process. It is NOT how far along you are in a specific task.