Thank you for your interest in partnering with us!
You can apply by clicking the blue button at the top of the page(driver.grubhub.com) that says Apply.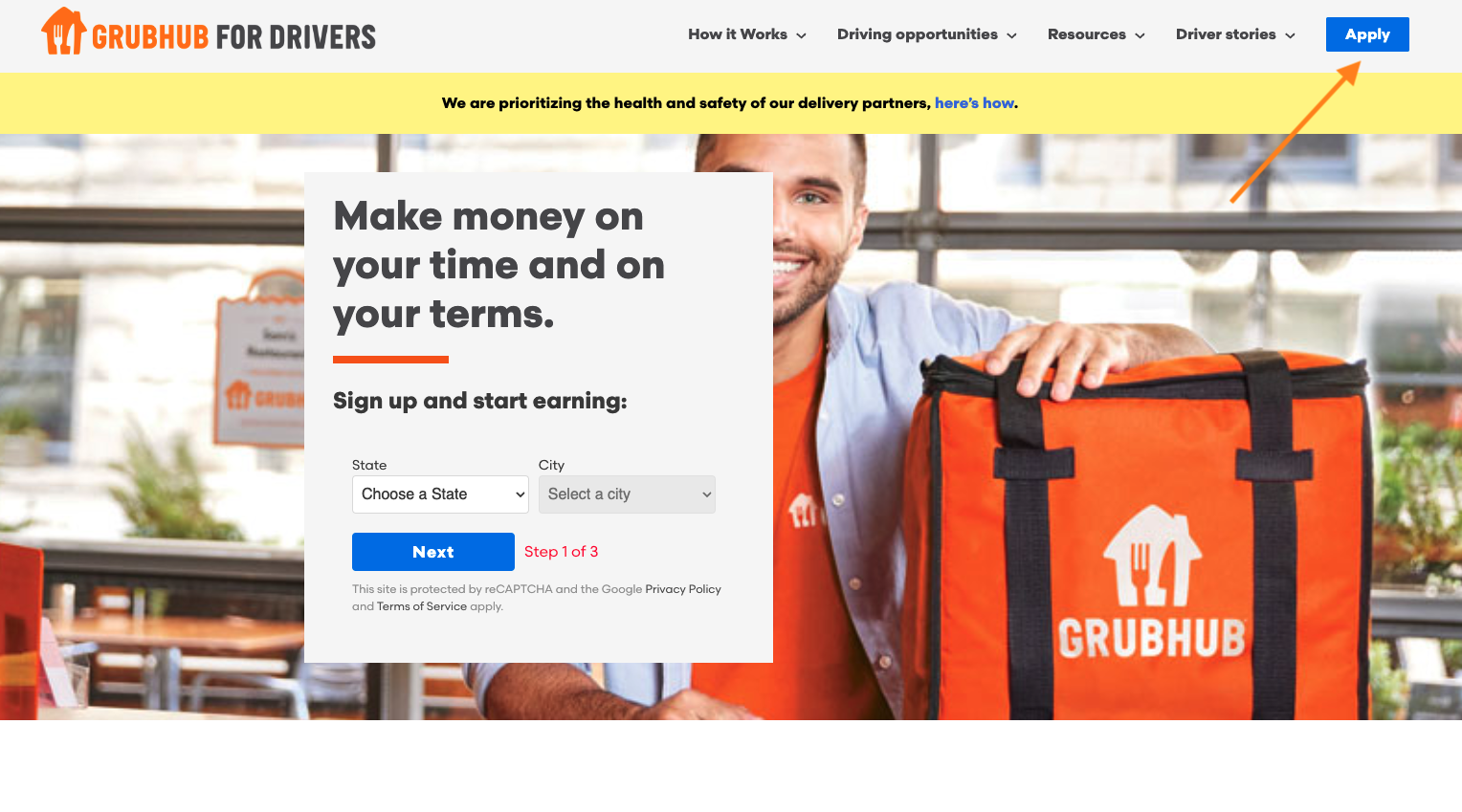 If you've already downloaded the Grubhub for Drivers App on your smartphone, you can also apply from there tapping Sign up to deliver at the bottom of the screen.