Scheduling blocks allows you to create a flexible schedule to earn when you want without interrupting life. They also give you the opportunity to receive more orders and potentially higher earnings!
A few things to remember about scheduling blocks:
When you schedule a block, you're claiming that block for yourself so be sure to only pick up blocks you know you can work.

If you realize you're unable to work a block that you've scheduled, drop it as soon as possible to allow other drivers in your market to pick it up. When you wait until the last minute to edit or drop your block, you take earning opportunities away from your fellow drivers.

If you regularly drop blocks within 72 hours of your block start time, we may restrict your access to scheduling.
Below are a few steps to take in order to schedule yourself a block. You can also check out scheduling in action by watching this tutorial.
Step 1: Log into the Grubhub for Drivers app and tap on "Scheduling" in the menu
Step 2: Click Update schedule
Step 3: Select a time
Please note:
Available blocks will appear with a + symbol next to them

By tapping on the +, name, or time of an available block, it will be added to your schedule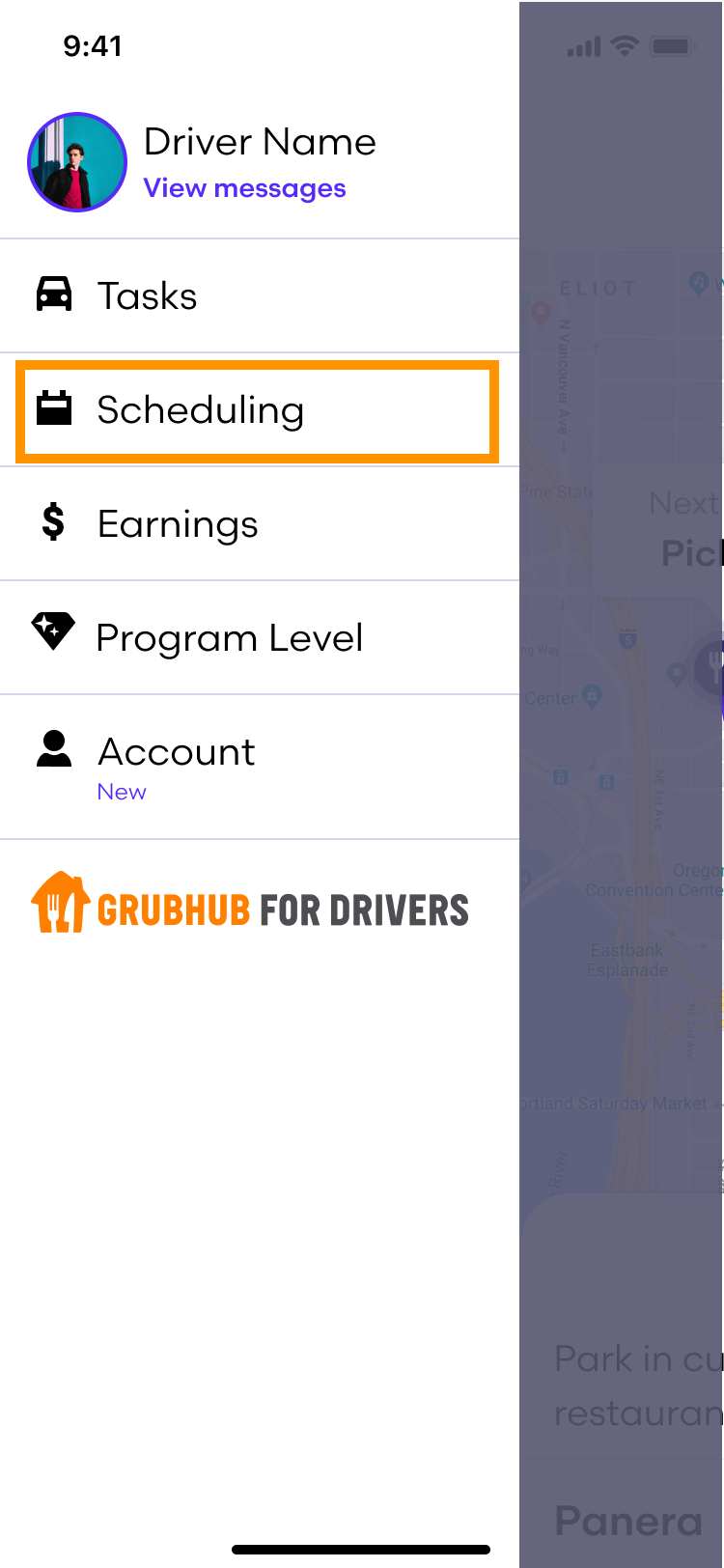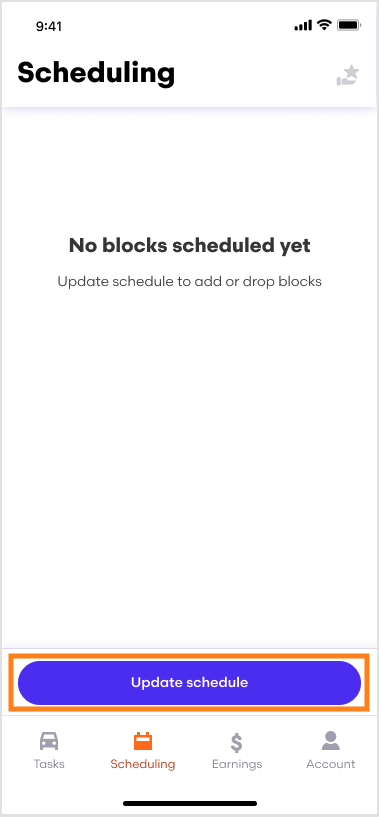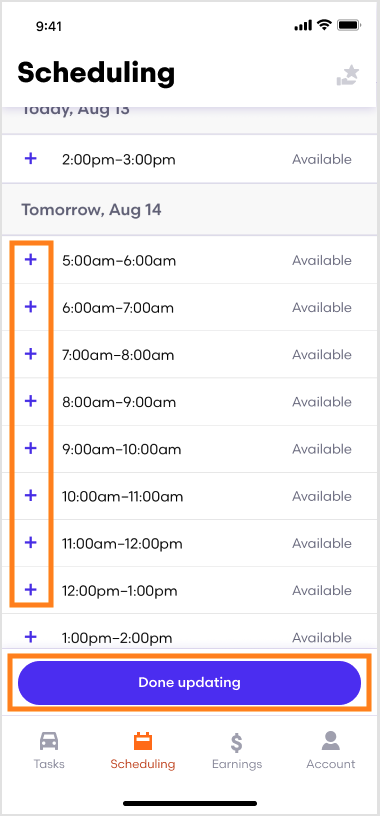 Things to know:
Blocks are available on a first come, first served basis, based on your Program Level. To learn more about Program Levels,

click here

.

You can also have notifications pushed to your phone when previously scheduled blocks become available. In the Grubhub for Drivers app tap Account < App settings.