Use the following tutorials to reset your password in the Grubhub For Drivers App on the device of your choice.
Another option to reset your password is our website, as you do as a diner.
If you used the same email address in your Grubhub for Drivers App as your Grubhub Diner account, your passwords will also be the same

If you are reading this through the Grubhub for Drivers app, copy and paste this site link directly into your browser. If you click the link directly in the app you'll have to close the window to get back into the app.
Site Link: https://www.grubhub.com/account
Please note:
Only verified delivery partners have access to the Grubhub for Driver's App.
If you are not yet

a Delivery Partner,

you can apply by

clicking the blue button

at the top of the page that says

Apply to Drive

. If you're using a mobile device, you can apply by clicking on the three lines in the upper right hand corner.

If you

recently applied

, make sure that you've been verified to partner with Grubhub

If your region offers

local bag pickup

, you won't receive the pin until after you get your bags

If you are a verified partner but it has been a while since you last made a delivery, your account may be inactive. If so, you may receive an error message when trying to request a confirmation code to reset your password.
(Android DevicesTM)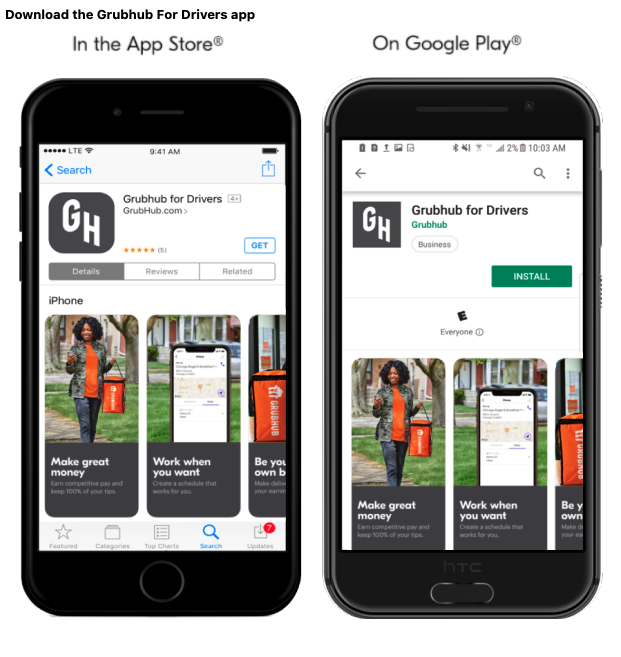 Note: The following steps are the same for iPhone and Android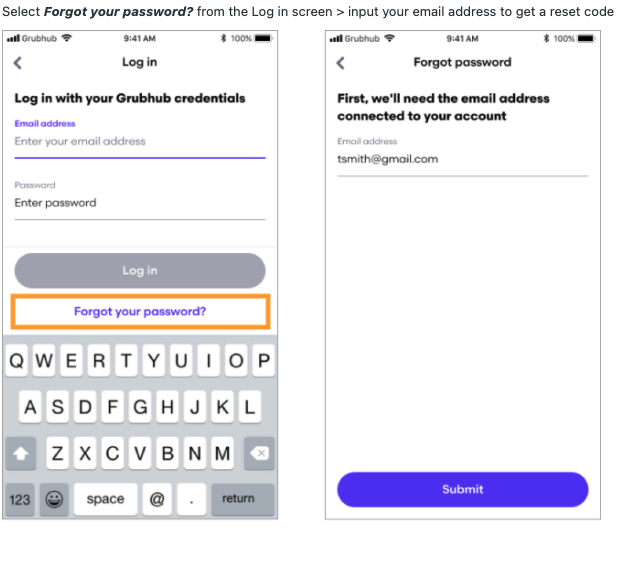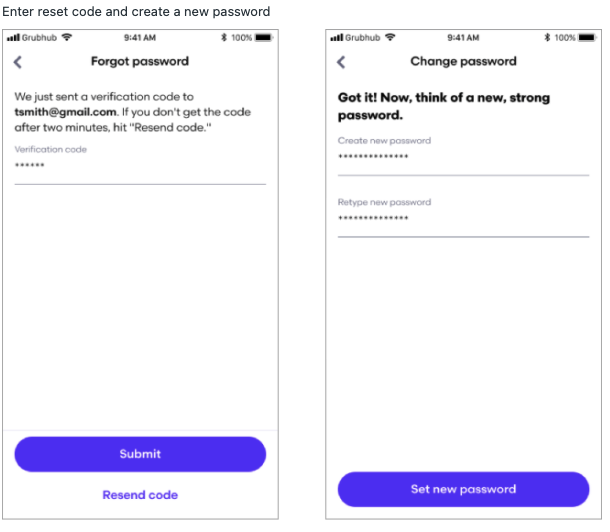 Apple, the Apple logo, iPhone, and iPad are trademarks of Apple Inc., registered in the U.S. and other countries and regions. App Store is a service mark of Apple Inc.
Google Play and the Google Play logo are trademarks of Google LLC. Android is a trademark of Google LLC.